Website Design By
Bonnie Andersen
Content Copyright
2005 Ehret German Shepherds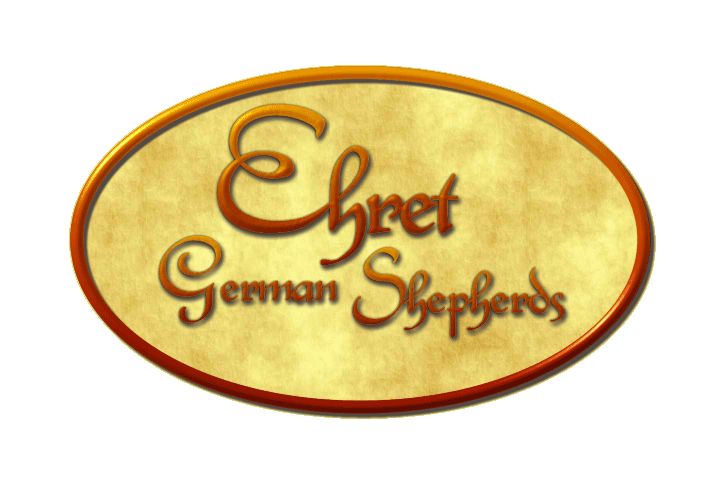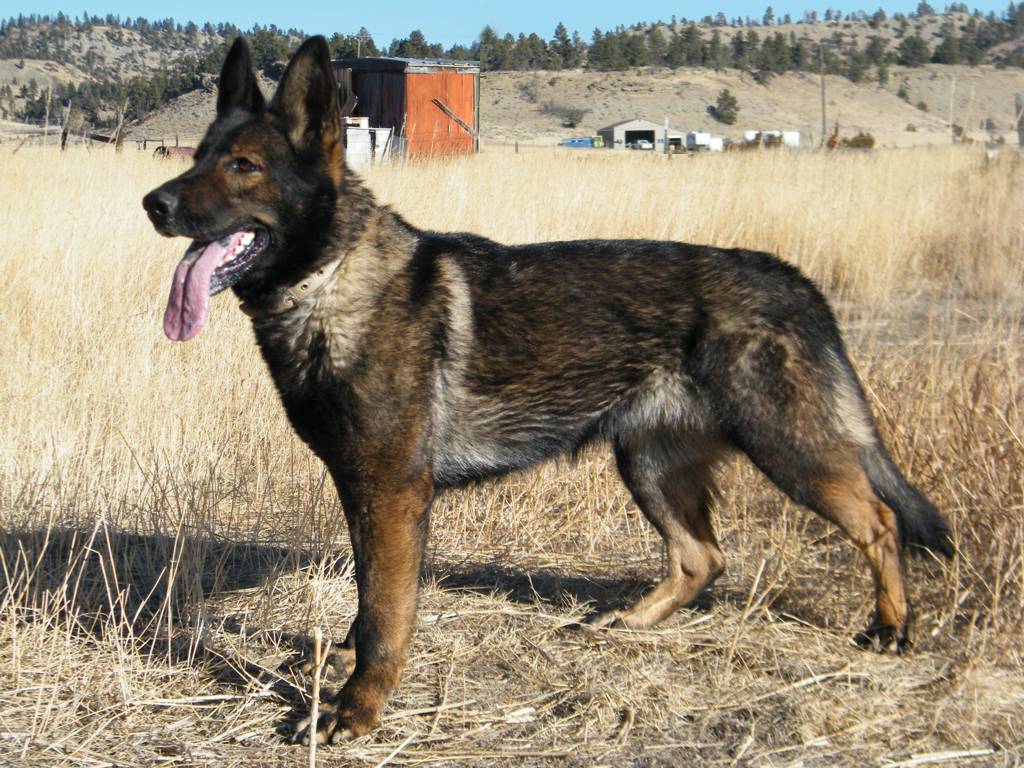 Nickie von Ehret
JHD (AHBA - Junior Herding Dog)
PT (AKC - Pre-trail Tested)
Birthdate: March 30th, 2008

Nickie is the daughter of the world reknown Faro Policia and a full blooded DDR female, Afra von der Bismarck saule. Nickie has beautiful obedience and willingness to please, is incredibly fast and agile, with endurance that just won't quit. Her natural prey drive lends very well toward herding and tending with a keen interest in the livestock, and has earned two herding titles. Her pigmentation and structure is outstanding. Nickie has no linebreeding, genetics from 75% old east German bloodlines.

Depicted below at 3 & half months old...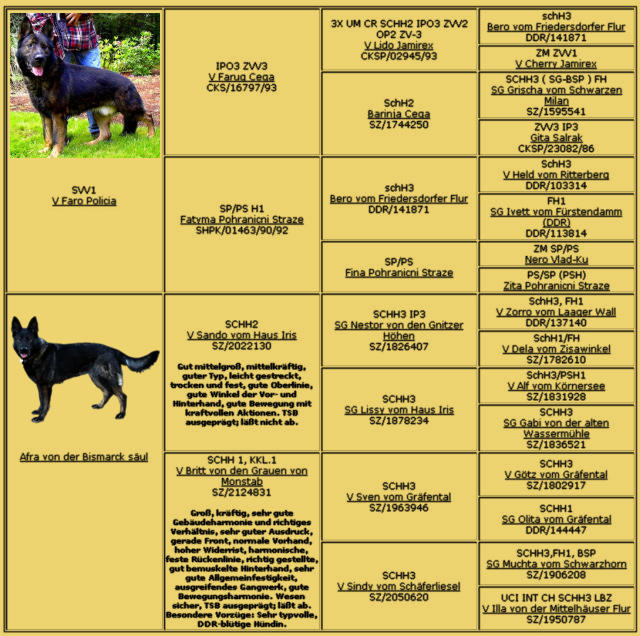 If you have any questions about our pups
or would just like to chat, feel free to email us at:

Thanks for visiting Ehret German Shepherds!