Website Design By
Bonnie Andersen
Content Copyright
2005 Ehret German Shepherds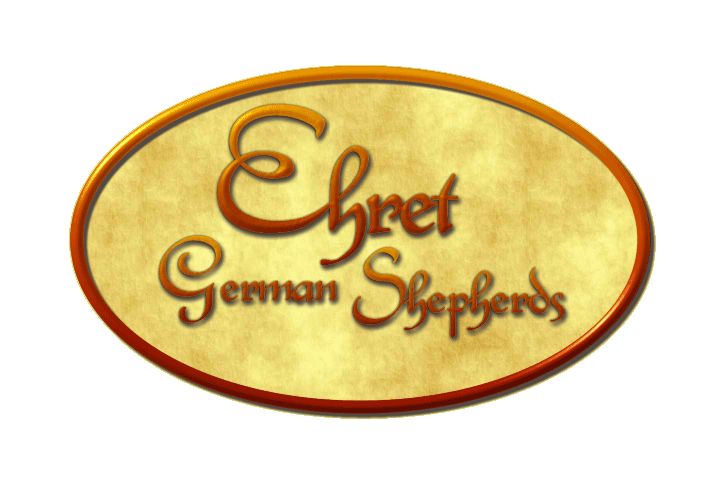 About Us

People the world over have come to admire the German Shepherd Dog for its intelligence and versatility, courage and trainability, and of course its noble look. Whatever brings you to your search for a German Shepherd Dog, we hope that the information provided here will excite you about the possibilities of owning one of our outstanding German Shepherd lines.
Our breeding program is intended for the betterment of the breed, the kennel is small and litters are carefully planned. All adults get house-time, and puppies get a great deal of exposure to kids, cats, horses, and other dogs. German Shepherds are an intelligent, sensitive, people-oriented breed that do not reach full potential without proper socialization and early mental stimulation. Rest assured that our puppies are provided with the kind of start in life that provides a sound foundation for reaching their full potential as competitors or companions.
As marvelous as German Shepherd Dogs are, they are not a breed that is appropriate for everyone. They have the innate energy levels of a natural working dog, and therefore require a dedicated dog owner to provide the requisite amounts of exercise and attention to keep them happy and healthy. They are not for the weak-willed, as their intelligence will soon have them ruling the household if proper human authority isn't provided. Ideally they should have a "job" to do, as this is when they are most satisfied (dogs of our breeding have succeeded in obedience, schutzhund, agility, search & rescue, tracking, therapy work, and a multitude of other endeavors). Even a family pet must have formal obedience training to be a proper canine citizen.
Our puppies are given a temperament evaluation at seven to eight weeks of age. This, together with our close interaction with the puppies from birth, helps us to make recommendations as to the best matching of the puppies' talents & traits with the situation into which the pups may be going, whether for show, schutzhund, family companion, or other work.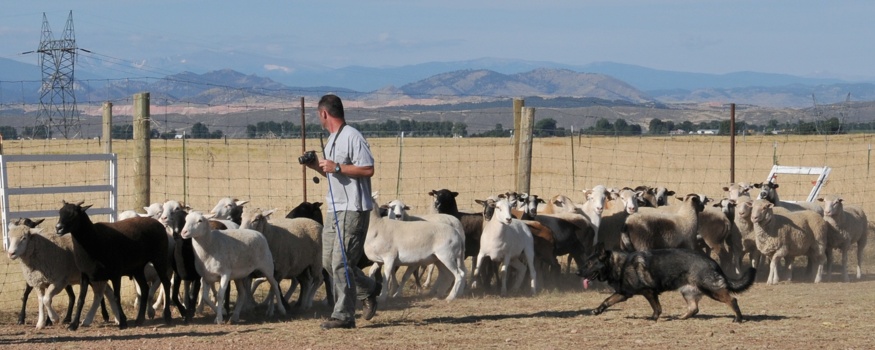 If you have any questions about our pups
or would just like to chat, feel free to email us at:

Thanks for visiting Ehret German Shepherds!